Today was a really good day. Most of the lectures that we had in class were really interesting. I think I'm getting really used to lectures. My favorite lecture was the one on Emergency Medicine. I don't think that I would ever go into emergency medicine because there is so much pressure and you have to expect the unexpected everyday. We also had a lecture that went deeper into cancer. We talked about different forms of cancer like Thyroid cancer, Lung cancer, and Liver cancer. There are so many kinds of cancer, and did you know that smoking increases your chances of getting ALL kinds of cancer? After the lectures, we all got the chance to present our group projects. I don't think our group won because I felt like I ruined everything by stuttering when it was my turn to speak.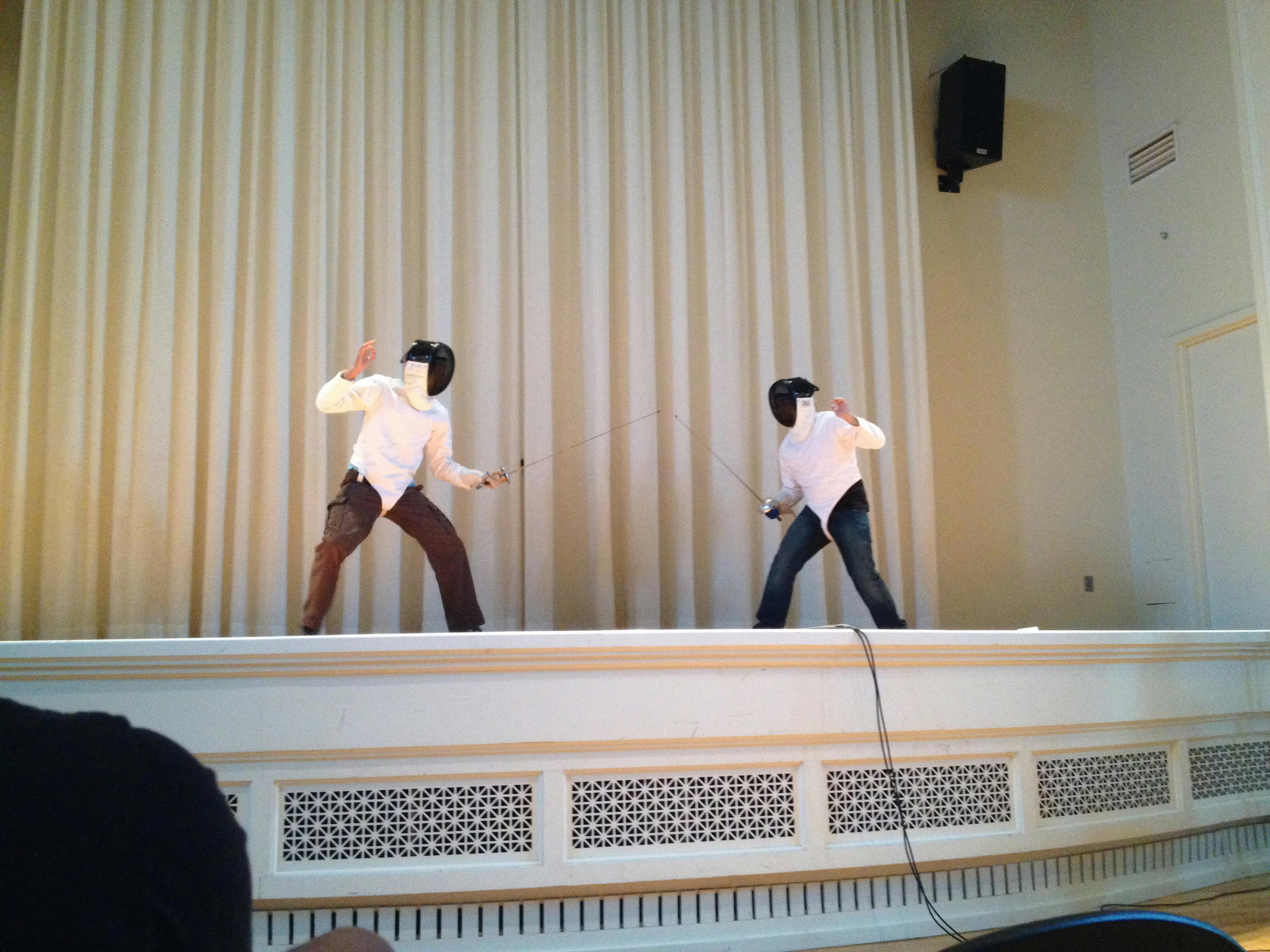 I am finally done with acapella! I so so relieved that today was the last day. Everyone performed their arete during the showcase. I thought the best was Step but I also liked fencing because I signed up for fencing and I was really hoping to get that arete. However, it was nice to see that other people liked it. I loved watching Jasmine juggle. She was really good. I remember her telling me that she was scared that she would be the only one to drop the balls but she wasn't. She did really well for only learning it in a week.
After the showcase, we all went to dinner. I spent most of my dinner time standing in line for the sandwich station. The sandwich I had was delicious so I don't regret standing in line. I did have to eat my food really quickly. After dinner, we were supposed to go back to our rooms in order to get ready for our casino/vegas/murder mystery dance. It was more fun than I imagined. I didn't really dance.There were different activities happening on different floors. I enjoyed musical chairs the most. Shanti is really good at musical chairs! She won during the second round. I was one of the first people out. However, I did get second place in Bingo! It was a really exciting moment for me. I was able to win ONE house point which also felt great. After playing the games that were offered, Shanti, Abigail, Jamsine, and I just sat around and talked until the dance was over. Here are a couple of my favorite photos from the night. Everyone looked so nice!