Today, I woke up from a really weird dream so I was in an unusual mood. I felt as if something bad was going to happen the whole day. Our class time was cut an hour short in order to make room for the showcase we had today. The showcase was full of students demonstrating what they learned during their extra curricular activities this week. My favorites were the self defense and improv performances. I wouldn't mind having the self defense class for my next activity but I have Acapella...
Watching Shanti perform with the acapella group was amazing. She was so enthusiastic about her performance and you could tell that she loved it and she really wanted to be there.
During class we had one of the best lectures ever. We went into depth about Alzheimer and our special guest was so passionate about it. She had so many examples of how Alzheimer can ruin families and how it can scar people. Alzheimer is basically when neurons in our brains die, the ones that hold things like memory and other things. Also, Alzheimer is becoming a lot more prevalent as many other diseases seem to be on the decline. Things like head injuries, diabetes, and obesity can lead to Alzheimer. I am more motivated than ever to stay regularly active. After, we presented our projects. The only job that I had to do within my group was just defining Pediatrics General Surgery so I felt as if I didn't do that much to contribute. The presentations were informal so we could all be a bit relaxed when presenting our cases.
Dinner was weird. We ate at a different commons than we usually do so, I was going in circles trying to find what I wanted. Also, it wasn't self serve so I didn't get the personalized portions that I knew I could handle.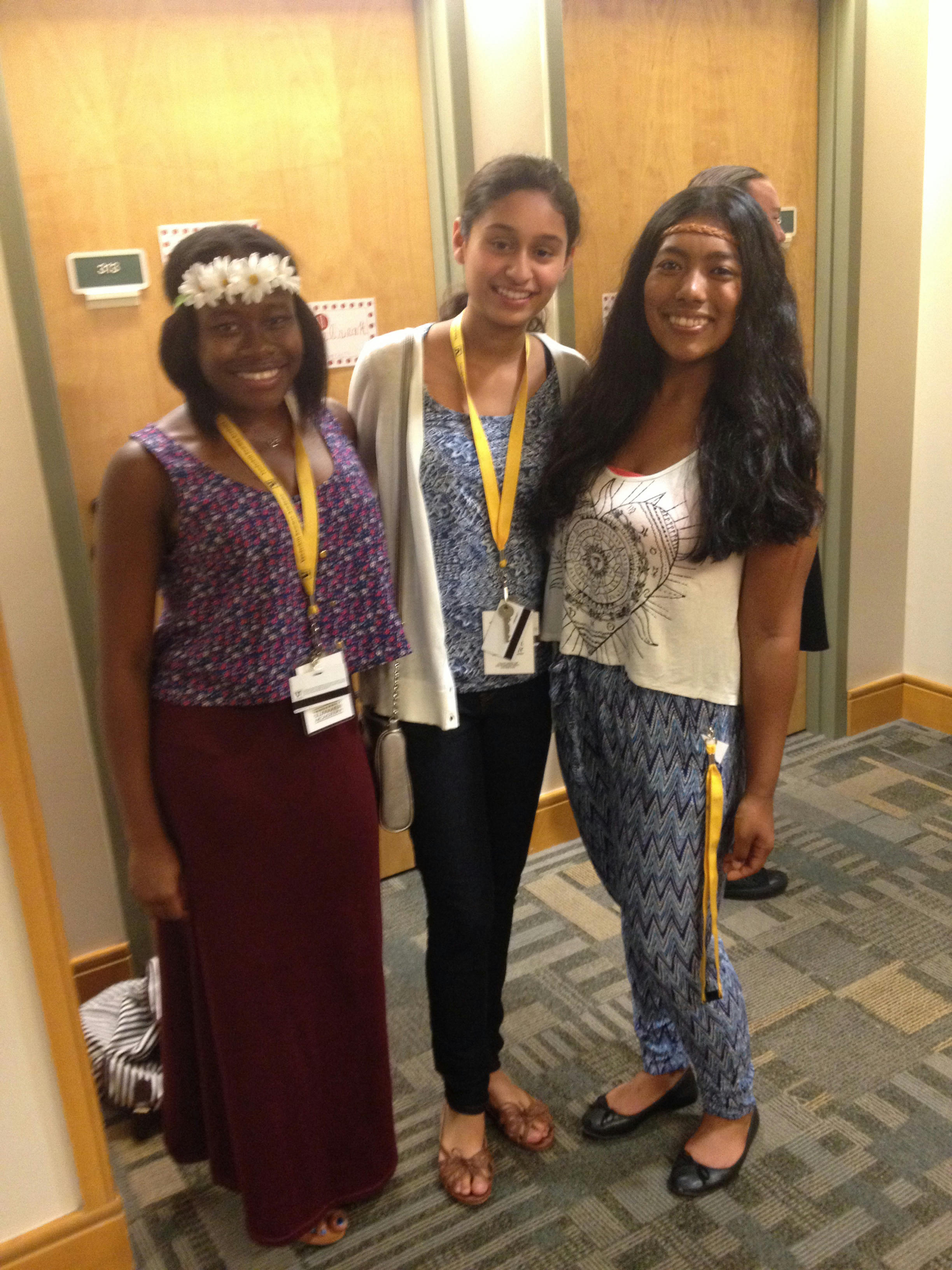 The Three Musketeers
After dinner, it was time to get ready for the dance! Our proctor group became so close because we basically helped each other out with getting ready and picking out the best outfit for our theme. We had a "decades" theme and I went as a hippie. Many other people were hippies too, so I guess it was the easiest thing to do. There were some other creative themes that some people came up with as well. After getting ready, we all decided to take a many, many, many group photos. It was fun coming up with different faces. We were all having fun with it. We waited for our proctor to finish getting ready. She was putting a lot of effort into her outfit, so it took her a bit longer. We were all excited for dance. I told Jasmine that I would get her to do at least one dance so she could have a little bit of fun.
The dance was more fun than I expected. I wish there was more current music but they were trying to keep up with the "decades" theme. I danced a lot with our group. At some point, there was a circle that formed and there was a person break dancing in the circle. It was cool but I didn't see much because I'm short and I was pretty much in the back. We got Jasmine to dance to the Cha Cha Slide. It is a pretty simple, self-explanatory dance so of course she got it soon enough. I'm glad that she put her self out there enough to dance. When the next dance comes around, I'm going to make her stay for two dances. Overall tonight was fun and I can't wait for the weekend to come around because we have some really cool things planned.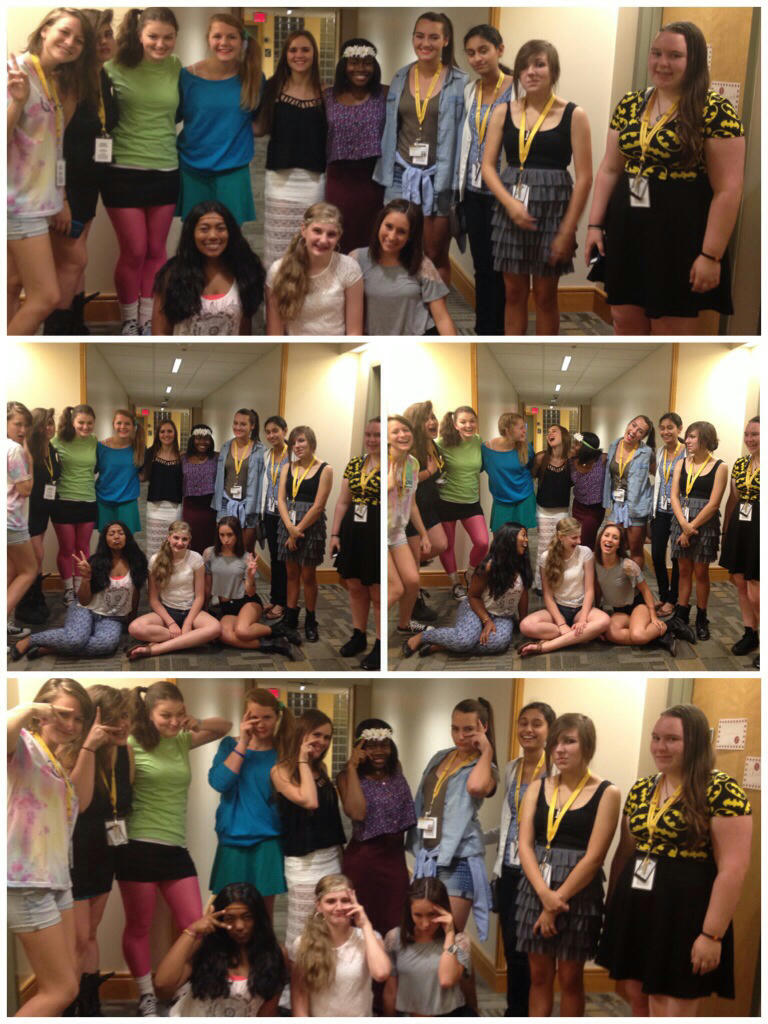 We're THE Best!