This morning, I was sort of cranky because I overslept and I had to rush to get ready in order to get breakfast and be on time for class. The breakfast wasn't very good and it was kind of hard for me to clean my plate. During class today, we watched a short video on suicide. Suicide is the 10th leading cause of death in the United States and it is the 3rd leading cause in teenagers like myself. Hearing the statistics made me really sad in class and it was really heavy topic to talk about as a small group. When we got into our small groups to talk about the video, we mainly talked about what our school provides in terms of mental health. My school definitely knows how to provide stress in terms of mental health but other than that, there is mobile health clinic that visits every Tuesday and Thursday and there are always counselors around if we needed them. I think that this is a really helpful thing to have. After our small group discussions, we also watched Chasing Life. The show didn't really interest me because I just wasn't relating to any of the characters so it was hard to get into it. Just like last week, we also had popcorn and soda while watching. I think I have the best teachers ever!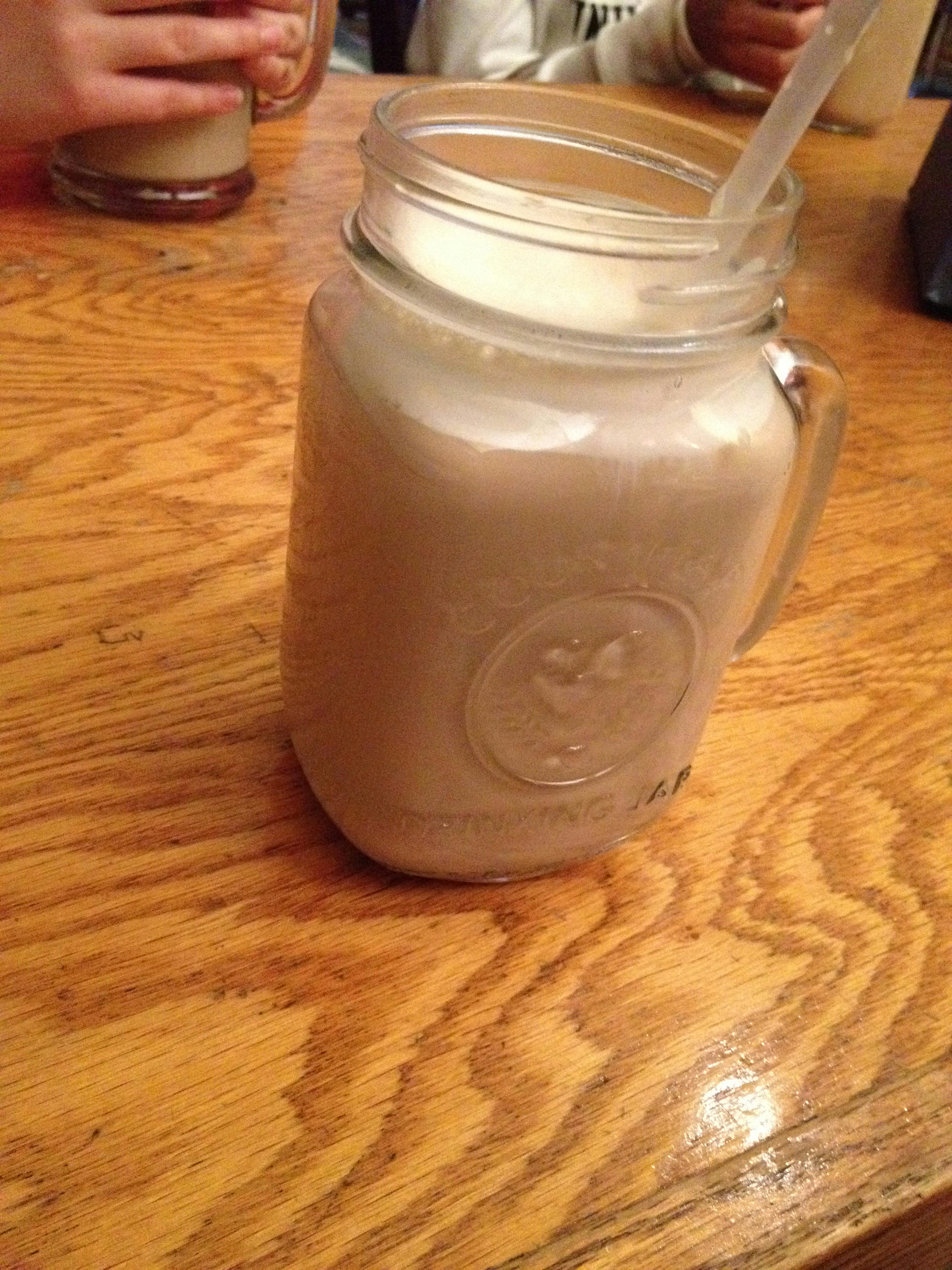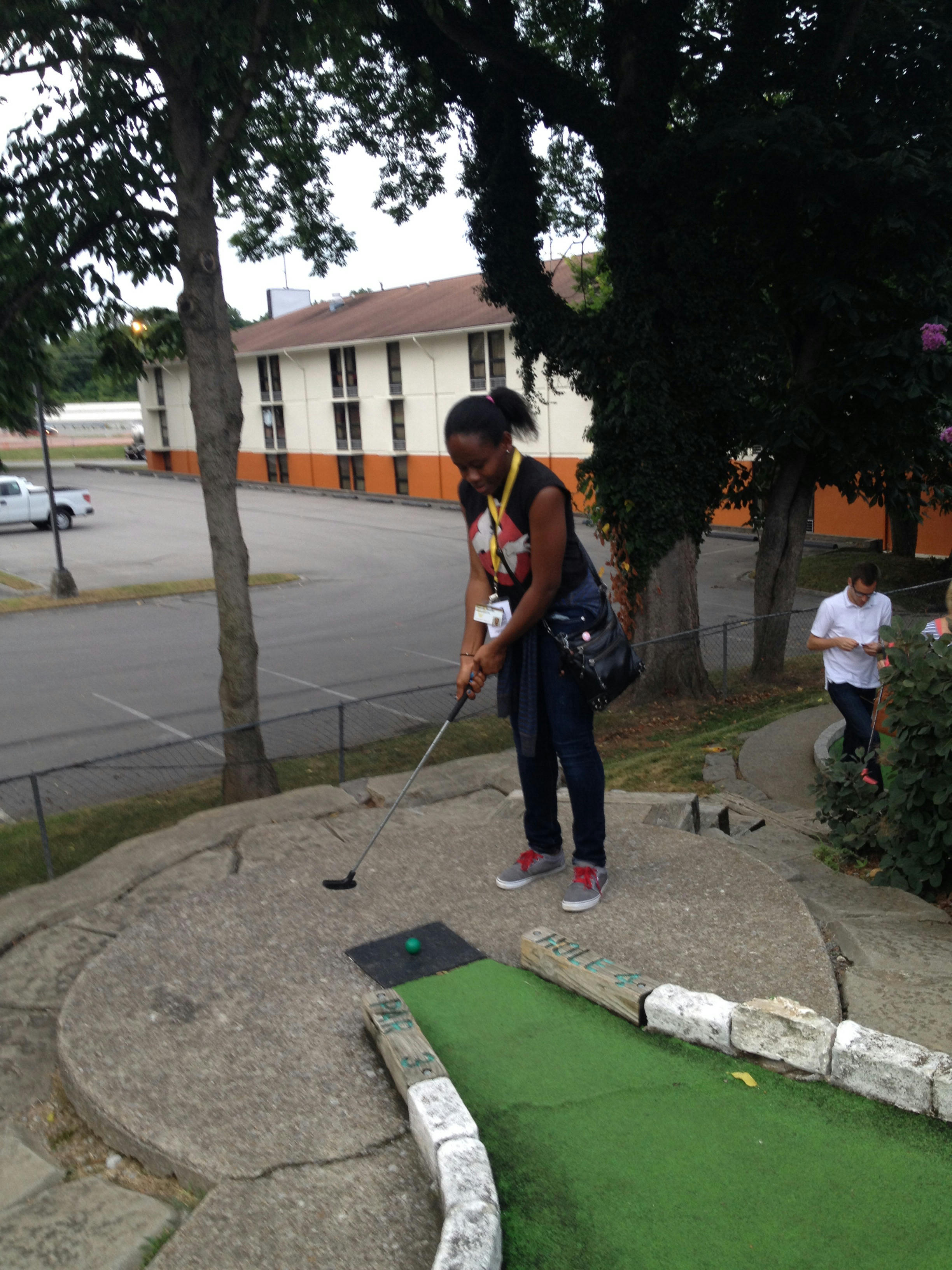 I actually missed the ball when
Jasmine took this picture
After lunch we had another S.O.F.T time. I hung out with Abigail, Jasmine, and Shanti. We all went to Mcdougal's and also a cute little coffee place. We met up with our proctor, Meg, at the coffee place and had a variety of very very interesting conversation topics. I had this really delicious drink called Noah's Float. It was coffee and ice cream. I drank it because Jasmine recommended it. After S.O.F.T time, we all headed back to Vanderbilt and got ready for mini golf. I was sort of excited about mini golf because I've never done it before. When we got there we chose the easy/original course because our group was a bunch of first timers. Abigail actually got a hole in one which was really cool. I don't think I ever got a hole in one but I did get a hole in two...is that a thing? After golfing, we headed to the arcade. I challenged Jasmine to a rematch of Air Hockey since she cheated the last time we went head to head. I won this time! We also got a couple of prize tickets and decided to get matching rings. So far throughout this whole trip, Shanti, Jasmine, and I have managed to get two matching bracelets and a ring. Now we just need matching t-shirts to make our friendship official.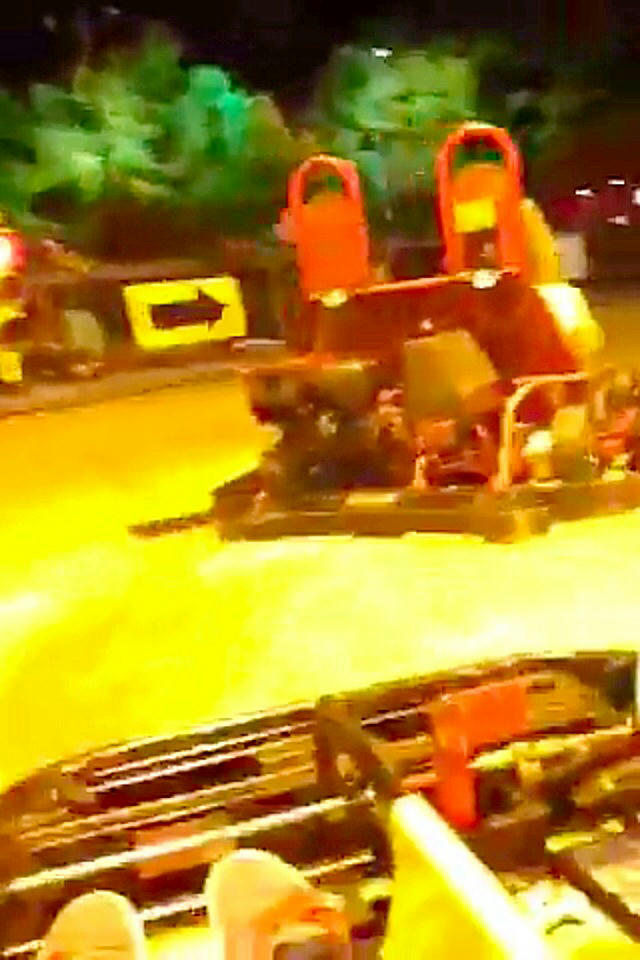 Go Carting was the best part of my whole day. I went in the same car as Shanti and she was an awesome driver. The whole time, our mission was to pass Abigail and Jasmine. It was really funny. I think we passed them about two times but they finished before us. It was my first time Go Carting and I would definitely go again without any hesitation. We had to stop a couple of times because some of the carts were getting stuck but for the most part, it was really fun. When we got back to Vanderbilt, we had boxes of pizza waiting for us on our floor which was really nice surprise. It was the perfect ending to a really nice day. I can't wait to go shopping tomorrow.