Today was the final day in Vanderbilt. More tears were shed. I was so sad to be leaving the great friends that I have made here. We vowed to stay in touch and I hope that our promises are kept. I really, really hope that fate will allow our paths to cross again. We didn't leave Vanderbilt until about noon which made it even sadder because we were one of the last people there. I got to say goodbye to my lovely roommate and we promised to check in on each other at least once a month via text or whatever. Goodbyes aren't fun.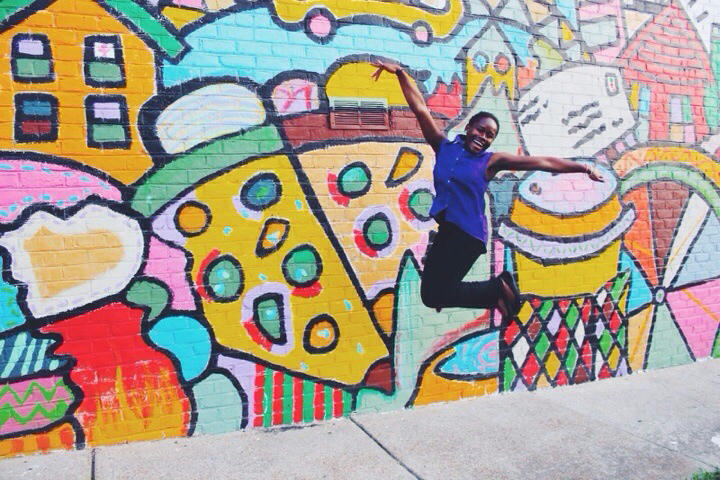 When Mr. Mannix came to pick us up, it was sort of a bittersweet sight. It was nice to see Mr. Mannix, but seeing him made it so real that we were going to leave. It was really hard to leave Vanderbilt but the last minute shopping that we did afterwards made it a bit easier. I was able to get some last minute presents for friends as well as a couple of things for myself. I was texting my friends from Vandy the whole time. The idea of being back to California was so strange, it felt like I had been away for so long. After shopping we headed towards the airport. The plane ride was quiet. I sat with Shanti and Jasmine and we were definitely excited to be on our way back home, but we were also leaving home behind. Does that make sense?
We had a layover in Chicago that lasted about an hour or so. Seeing Chicago from the plane was really pretty. Everything was brightly lit up and the buildings were so nice. I've never been to Chicago before now but I would love to visit some time. My phone died while were were in Chicago which made me really sad because it meant that I wouldn't be able to text my friends and respond to their snapchat messages. Is it too dramatic to say that a part of me died along with my phone? The flight from Chicago to Oakland felt so long because it was freezing in the plane. At first I thought I would be able to stand the AC but it felt like I was going to freeze to death. I went through the struggle of looking for the sweatshirt that I conveniently bought at the last airport and put it on.
We finally made it to Oakland. Seeing my mom's face was breathtaking and my sister was there too. I laughed because if I hadn't, I would have cried. It's nice to be home.