Today started out normally. I woke up at the perfect time not too early and not too late. I even had time to pick up my laundry that I left in the dryer from last night. Even though I had a good 8 hours of sleep, I still felt tired. Breakfast was bland, everything is starting to taste the same.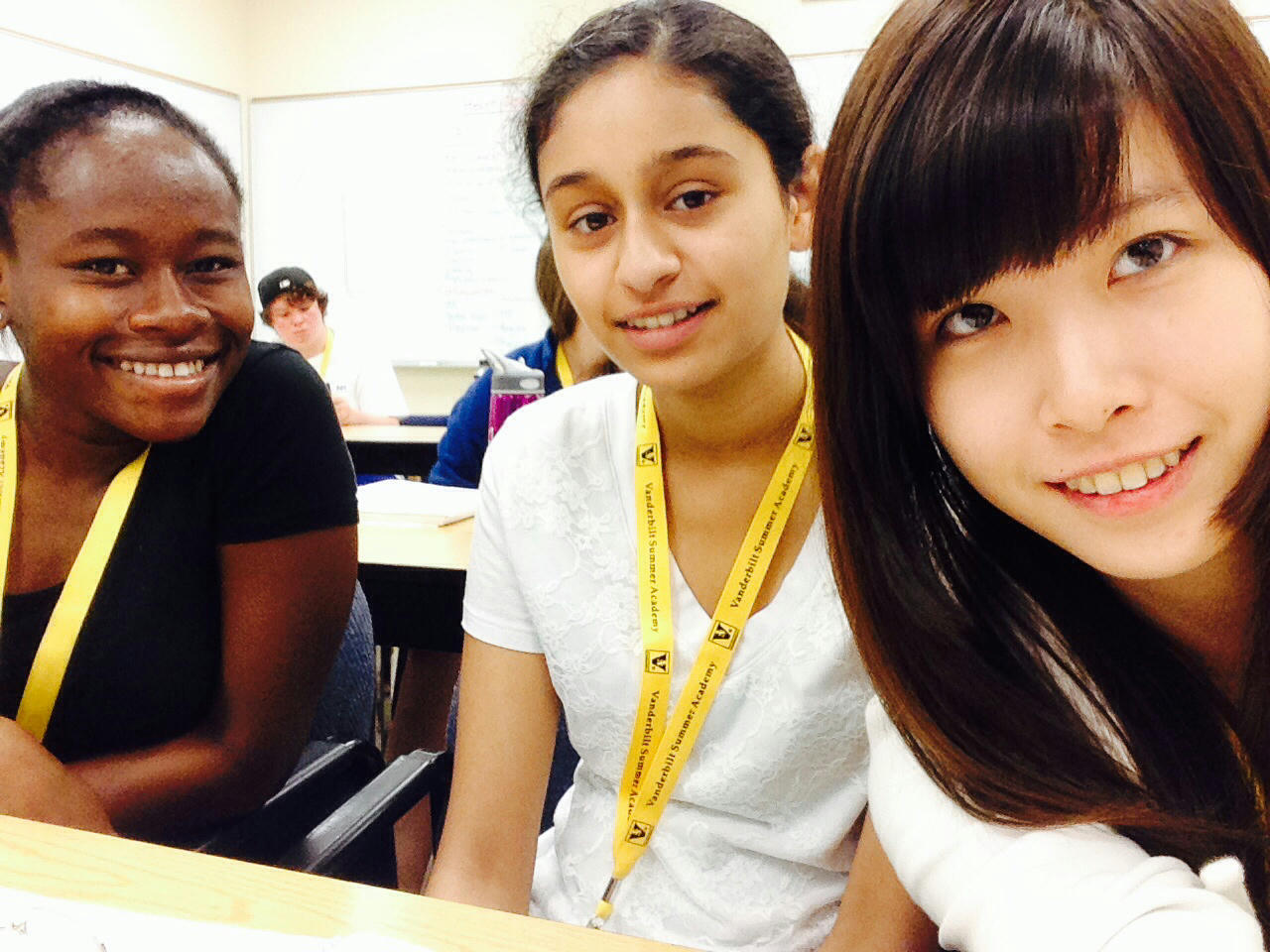 selfie in between lectures
Class was really lecture heavy today. We had three different lectures. To be honest, it was hard to stay awake, however, the most interesting lecture was on Epidemiology. Learning the logistics about how diseases and other things spread around the U.S or even the world was really interesting. There was a story about a man who had a weird case of Barium and no body could figure out why he was sick from barium. It wasn't until his wife tried killing him by shooting him in the back, did they realized that she had tried killing him with rat poisoning 16 times and finally gave up and shot him. He survived!
Our class was bit late for lunch because one of our lectures went into overtime. Even though I told myself that I would eat healthier for the rest of the week, I did not comply with that during lunch. I had a chicken sandwich with popcorn shrimp, sprite, and two cookies. It was bad, but I plan on working out with Shanti over the weekend.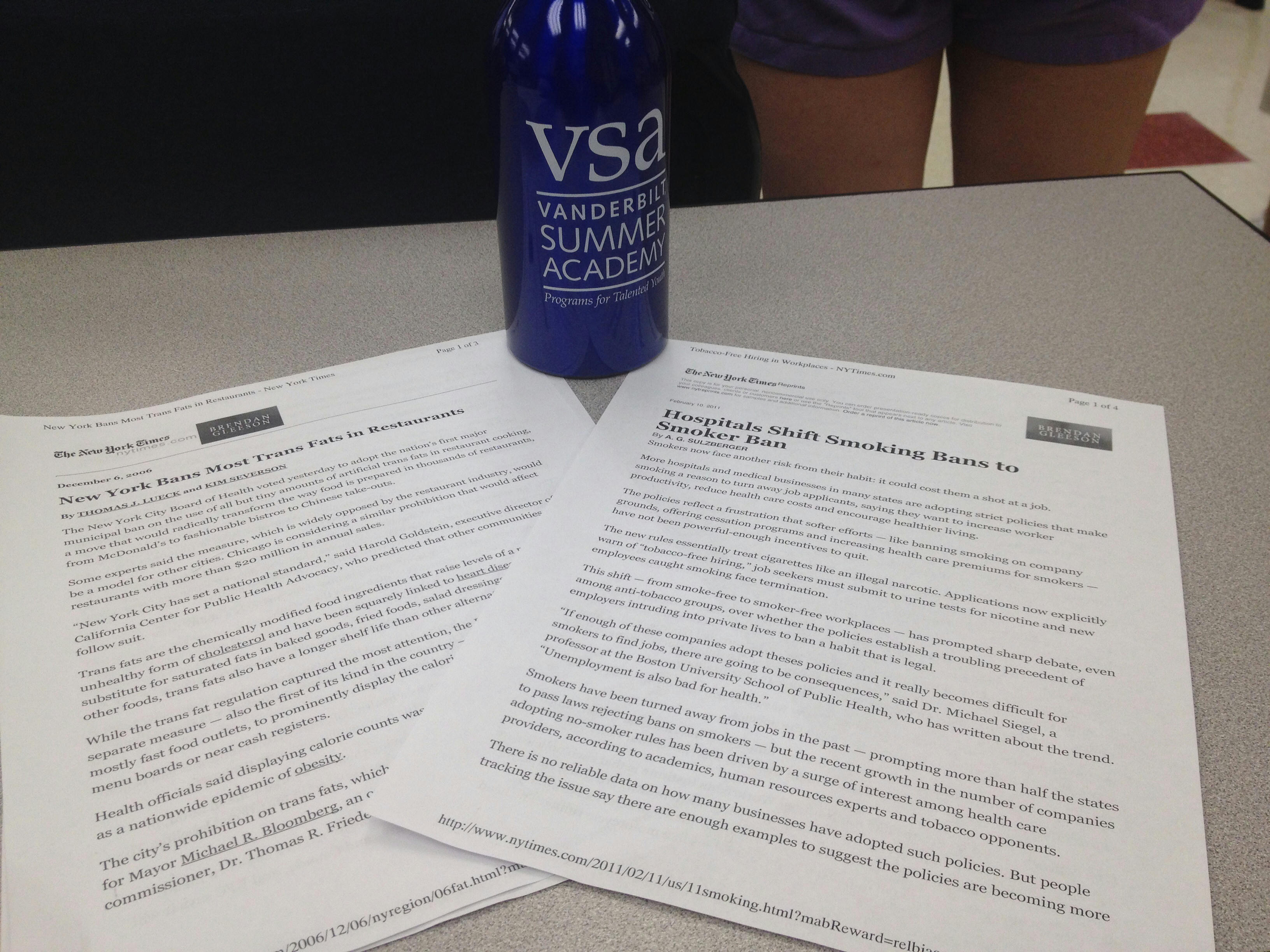 Our second part of class was a bit more interesting. We had a small group discussion on ethics. We focused on how smokers being discriminated against in the work force is becoming more prevalent. Some employers are even making their applicants take a urine test to prove that they are non smokers. I feel as if all forms of discrimination are bad, and if it starts with discriminated against smokers today, where will we end up in a couple of years. Someone in another group suggested that if someone is qualified for a job, then that should be the end of the question, also companies should work with employees that smoke and should try to help instead of turning them away because that could lead to something worse. One quote in the article that caught my eye was "unemployment is also bad for health." I just feel as if banning smokers from the work place is not a good idea because there is a lot of grey area to cover. There was another article on trans fat and how back in 2006, there was a ban on trans fat in most fast food restaurants. I didn't think this was a bad thing and there was nothing controversial on it. If people were seriously angry about the government taking away trans fat from restaurants, then they should just go buy a lifetime supply of margarine and move on.
Dinner was cool, they had Indian food which was great because I was becoming tired of burgers and fries. I played a very informal game of pool with Shanti, Emily, Stephanie, and Abigail. They were all equally bad at pool but I was really bad. Jasmine had a really cool henna so she couldn't play with us without messing up her henna. After dinner, we had college night. It was an opportunity for us to ask a small group of proctors any questions about college. My first station was called "beyond the grade" and they talked about life on college besides classes and grades. Most of the proctors talked about their sororities and clubs. I was blown away by how many bible study groups Vanderbilt has.
That was the end of my day. I'm looking forward to going to the OR tomorrow for class. I'm really excited, hopefully I get to see a heart transplant or something.